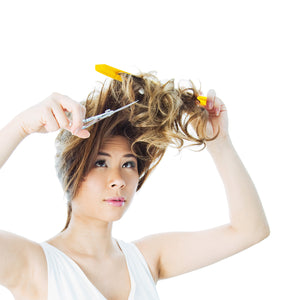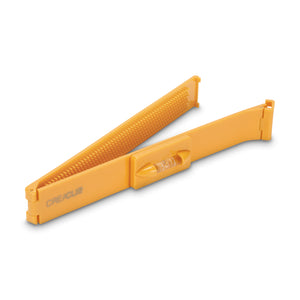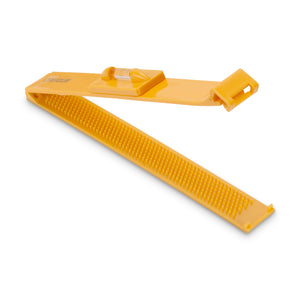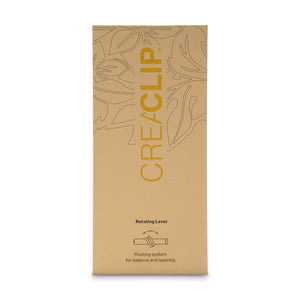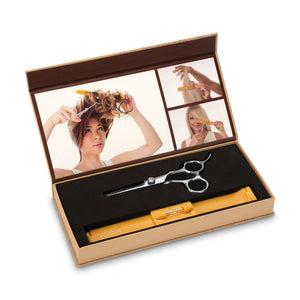 CreaClip
NEW | Original CreaClip Medium
Original Medium Size CreaClip for FINE, THIN Hair, Bangs & Layering
This NEW Original Medium Sized CreaClip allows you to cut straight across, trim bangs & create layers while holding the hair tight in place while you cut fine thin hair.   

Includes:
- 1 unit Medium Sized Yellow CreaClip
- 1 unit 6 inch Professional Stainless Steel Scissors 
- 1 written instructions 
- 1 custom eco friendly box with foam molding for storage
Features & Benefits:
- Creates same results as the large white Original CreaClip.
- Holds hair & adjusts to your thickness of hair allowing you to cut all at once.
- The teeth hold and grip the hair tighter & will not slip compared to the large white CreaClip. 
- Lock secures the hair in place while you cut freeing your hands to cut.
Product Weight & Measurements
- 1.2 Oz CreaClip weight
- 0.22  Scissors weight 
- 8.9 Oz Package weight 
Thank you for your feedback, we are happy to develop & dedicate this medium size CreaClip for our fine thin hair customers!
---