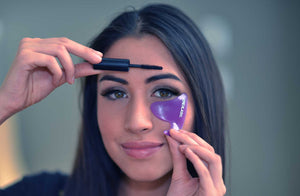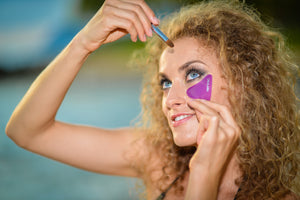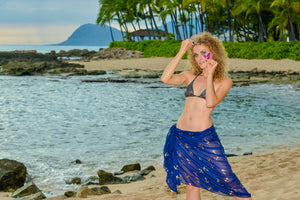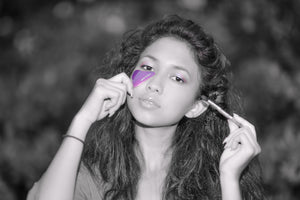 Original CreaLash - Eye Shadow & Mascara Applicator
As Seen on Shark Tank!
The Crealash is an innovative, flexible tool that fits perfectly for your eyes. It's a shield held above or below your eye to prevent mascara smears, or eyeshadow fall out.
Features and Benefits:
- Eye Makeup, Revolutionized - Put on dramatic eye makeup like a pro with Shark Tank entrepreneur Mai Lieu's original makeup tool. Get 1 reusable purple CreaLash eye shield and 6 gray disposable eye stencils.
- Clean & Flawless - Keep your mascara and eyeshadow fabulous with our mascara guard. Designed as a makeup stencil for under or above the eye, it helps protect skin from smears, smudges, or fallouts.
- Perfectly Precise Lash Tool - Measuring 2x2.25", our mascara shield is cleverly designed to mimic the delicate curves of the eyes. It helps you apply your favorite cosmetics much closer to the root.
- Easy To Use - To get perfectly sleek cat eye makeup or beautifully voluminous lashes, position the eyeshadow stencil under your eye or above and start applying mascara or shadow–that's it!
- Apply Anytime, Anywhere - Need a retouch at work or in the middle of a night out? We got you! Light and compact, this mascara shield guard will fit easily into your makeup pouch, wallet, or purse.
Technical Details
Color: 1 Purple (reusable) & 6 Grey (disposable)
Size: 2 x 2.5 inches
---