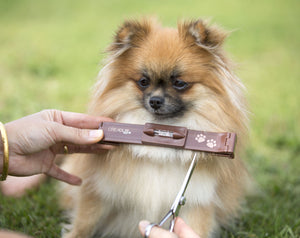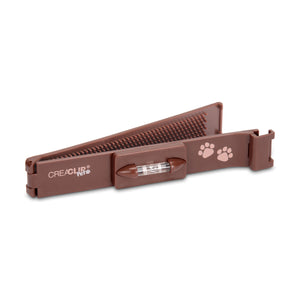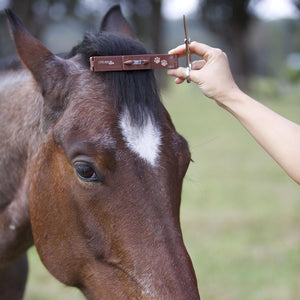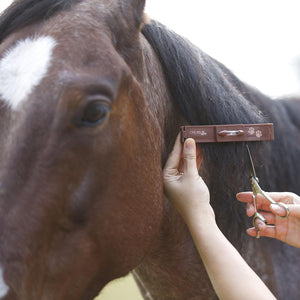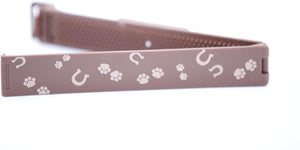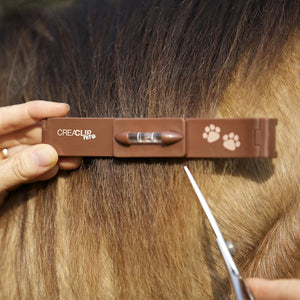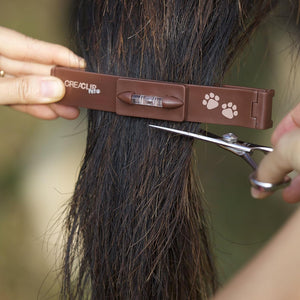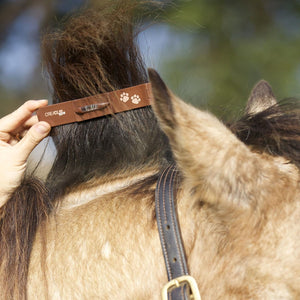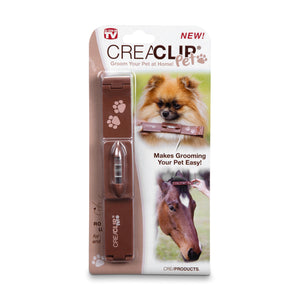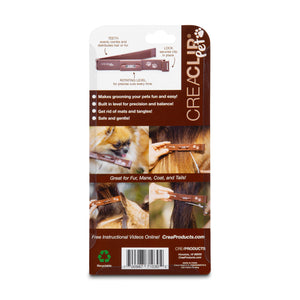 Original CreaClip Pet
As Seen on Shark Tank!
The Original CreaClip Pet makes grooming your pet easy at home. Great for trimming fur, mane, coat & tails. Perfect for dogs, cats & horses!
QUIET GROOMING FOR SENSITIVE PETS: A low-noise alternative to pet clippers and vacuums. CreaClip Pet allows for an easy and stress-free grooming session. 
SAVE TIME AND MONEY: A great, affordable alternative to noisy electric pet grooming clippers and pet vacuums. Maintain your sensitive pet's hair anytime, any place.
EASY TO USE: Just clip, slide, and cut! Our pet grooming kit makes pet grooming a great and safe experience for both you and your pet.
BENEFIT FROM CONVENIENCE: With CreaClip Pet you can groom your pet gently in the comfort of your home. Our cordless pet hair-cutting clip is easy to clean and store.
FLEXIBLE LENGTH: Use CreaClip Pet to trim pet hair to lengths from 1/2 inch to 5 inches. Groom dog, cat, or horse hair with ease.
---